Reminder: Beach Cleanup Tomorrow!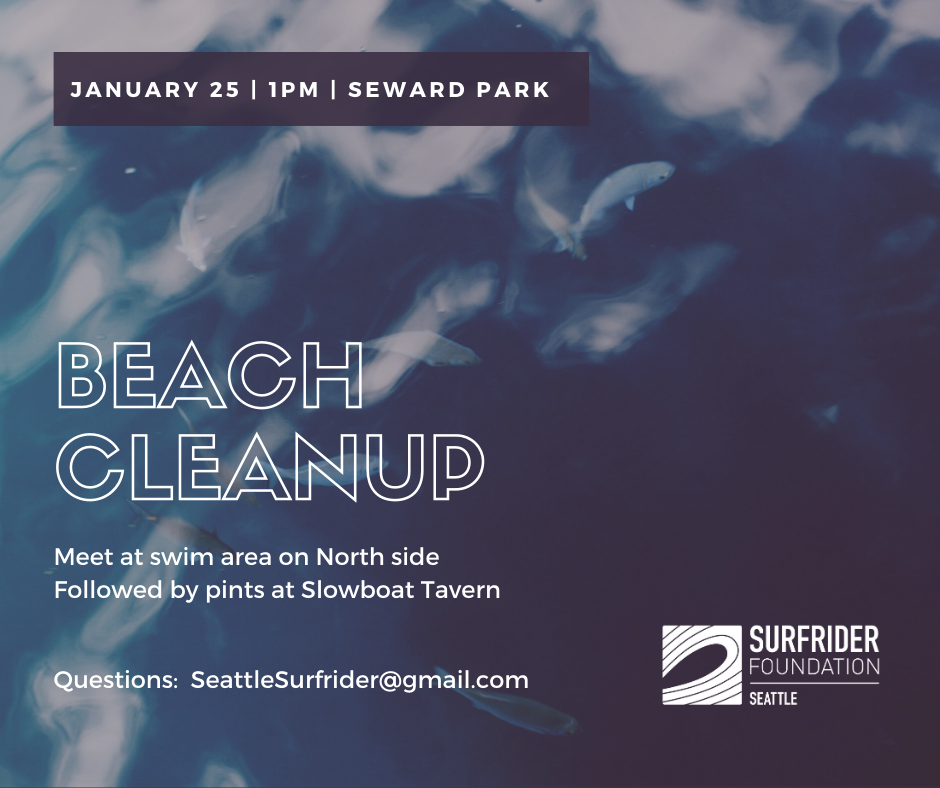 Join Seattle Surfrider tomorrow for our first beach cleanup of 2020! Kids welcome, and you don't have to be a Surfrider member to attend. We'll supply bags, gloves, and snacks - bring wet/cold weather clothes, waterproof boots, your reusable water bottle and some friends! Optional drinks afterwards at Slowboat Tavern.
WHAT: January Beach Cleanup
WHEN:TOMORROW, Saturday, January 25th @ 1:00 PM
WHERE: Seward Park, meeting at the swimming area on the north side
Get Involved: Environmental Lobby Day
Environmental Lobby Day is ONE WEEK AWAY - have you RSVP'd yet?
Environmental Lobby Day is an incredible chance to meet with your state legislators in Olympia, make your voice heard in support of environmental policies, and gain valuable civic skills while having a great time. Key environmental concerns like single-use plastic bags, styrofoam, offshore oil drilling, and more are on the table this legislative session. Last year, all five Surfrider Washington chapters joined over 500 activists for Lobby Day. This year, we're hoping to show even greater support.

All tickets include a small breakfast, coffee, legislative activist training and contributes to funding the Lobby Day venue and materials. Pre-Registration closes January 28th. At-the-door registration available for no additional cost. Click here to learn more and RSVP today!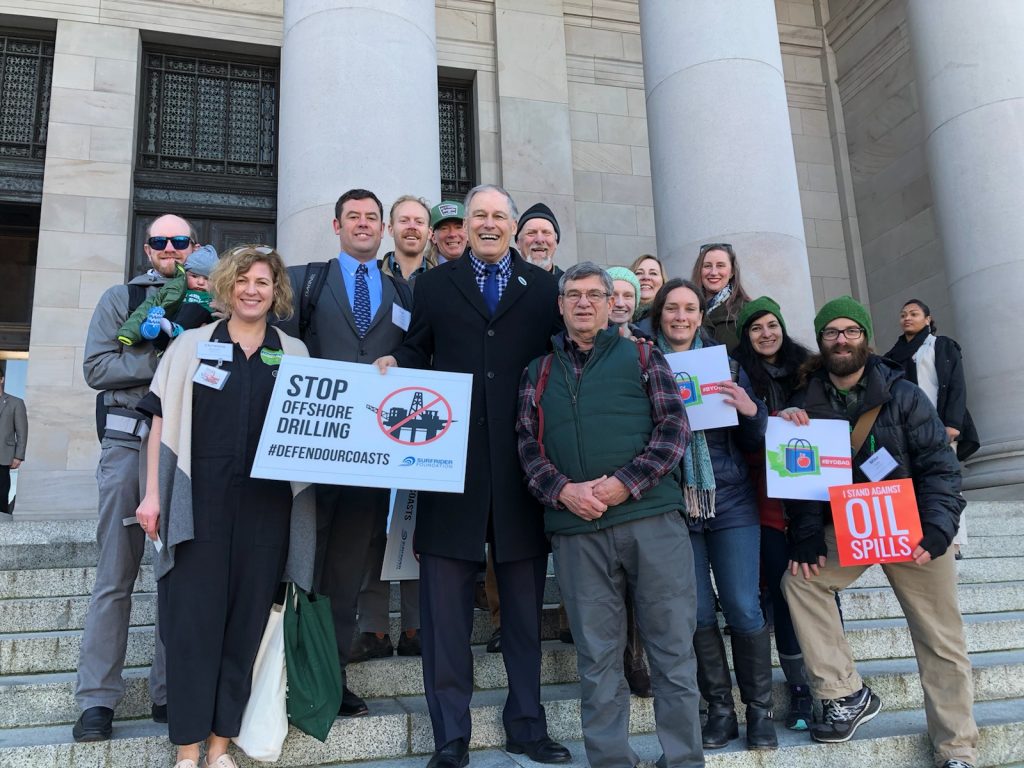 Recap: 'The Story of Plastic' Screening
Seattle Surfrider recently had the opportunity to attend a screening of The Story of Stuff Project's new film, The Story of Plastic. Thank you to the Seattle Aquarium for hosting this important event! Here's our recap:
All of the plastic ever produced is still in our environment and will be forever. 32% of packaging ends up directly in the environment (our oceans and coasts), 42% is landfilled, 14% is incinerated and ends up in the air we breathe, and only 2% is effectively recycled.
More so than having a plastic management issue, what we have is a plastic production and consumption issue. The bottom line is, there's no right way to do the wrong thing. Over 90% of the plastic ever produced was produced in the last 15 years as petrochemical companies find new avenues for petroleum (what most plastics are made from).
Identifying and eliminating these single-use, low-value plastics is the first step to ending plastic pollution. That's why Surfrider Foundation Washington Chapters and our Seattle Chapter is proud to be supporting the Washington statewide plastic bag ban (SB 5323). To get involved in reducing plastic pollution, RSVP to Lobby Day or attend our next chapter meeting (see below for details)!

Upcoming Events
Beach Cleanup, Saturday, January 25th, 1-3 PM meeting @ Seward Park
Environmental Lobby Day 2020, Thursday,January 30th, 9 AM-5 PM meeting @ Temple Beth Hatfiloh, Olympia
February Chapter Meeting, Thursday, February 18th, 6:30-8:00 PM meeting @ Lowercase Brewing