Chapter Meeting Next Tuesday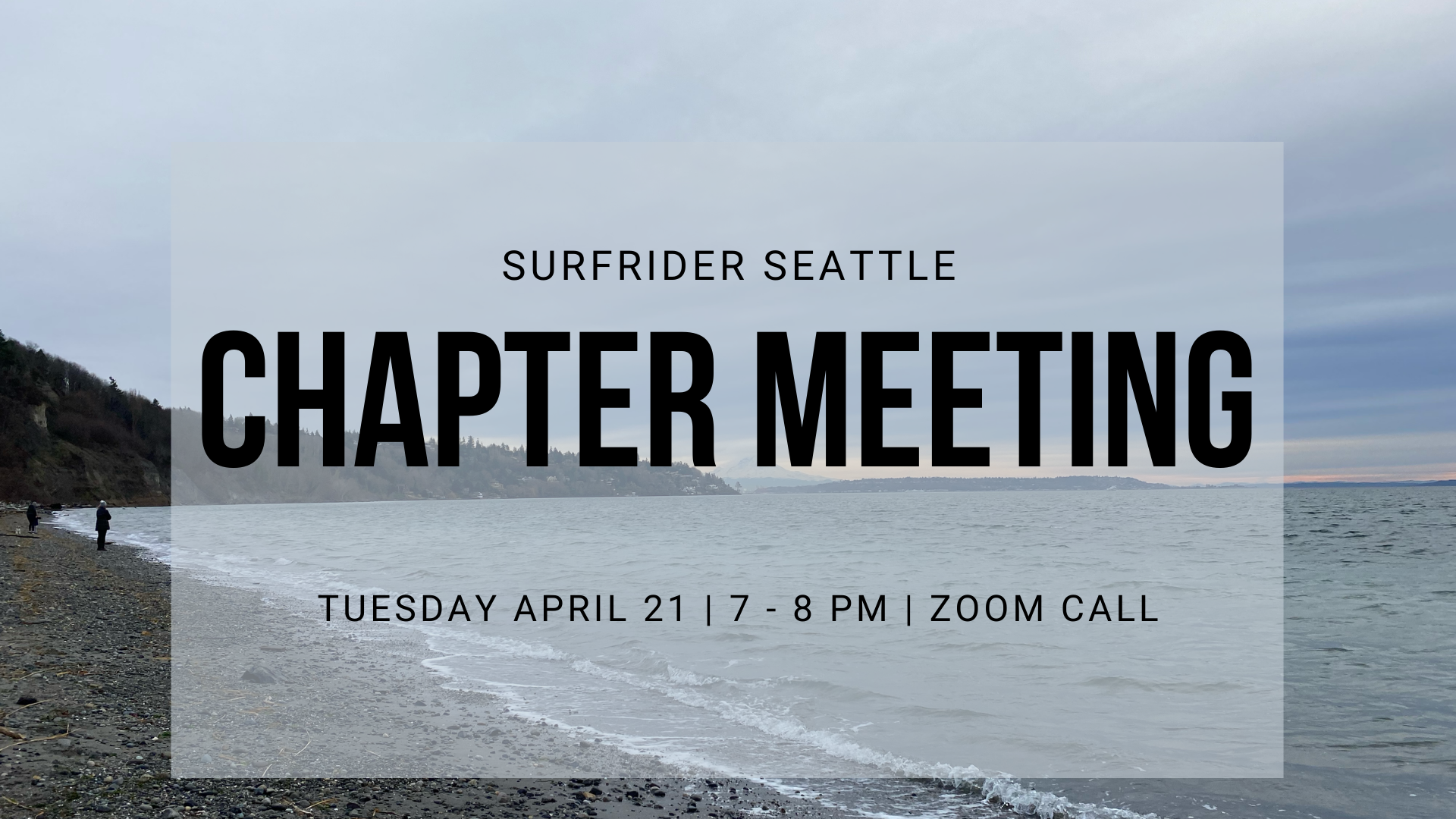 Our monthly chapter meeting will be next Tuesday, April 25 virtually over Zoom. All are welcome but you must RSVP here prior to the meeting to receive the zoom code link. We will be formally introducing our new executive committee, celebrating the Plastic Bag Ban, introducing the new full time staff hired for Surfrider Washington, having a guest speaker, and bringing together the Seattle Surf/Ocean community.
Stay Home, Shred Later
The Surfrider Foundation is urging people to stay home and to avoid any crowded public spaces, including beaches and surfing areas. This is especially important in Washington as many of the best waves are found in small costal communities that lack the medical resources we have in Seattle. We are asking the surfing community to honor stay-at-home orders put in place by governors, local cities, tribes, and coastal resources managers. To be a champion of the waves also means to respect these closures and avoid crowded public open spaces. We believe that by honoring these requirements, we can protect the well-being of our fellow community members, be respectful of front line health workers and limit the impact of the virus so that we can get back to the beach and surfing as soon as possible.

As Surfrider members, we greatly enjoy the outdoors, particularly the beach and the ocean, which is why we've fought for decades to keep our beaches healthy and accessible, and will continue to do so. We believe nature should be a place of refuge for everyone. However, above all at this time, we believe in being responsible citizens acting to protect the health and safety of our community.

This doesn't mean that you cannot recreate in our local costal waters. Do what you think is appropriate for you while keeping in line with Washington State's Stay Home Stay Health orders and any local orders that are put into effect. This might mean going for a paddle on a SUP in Lake Union instead of paddling out in Westport.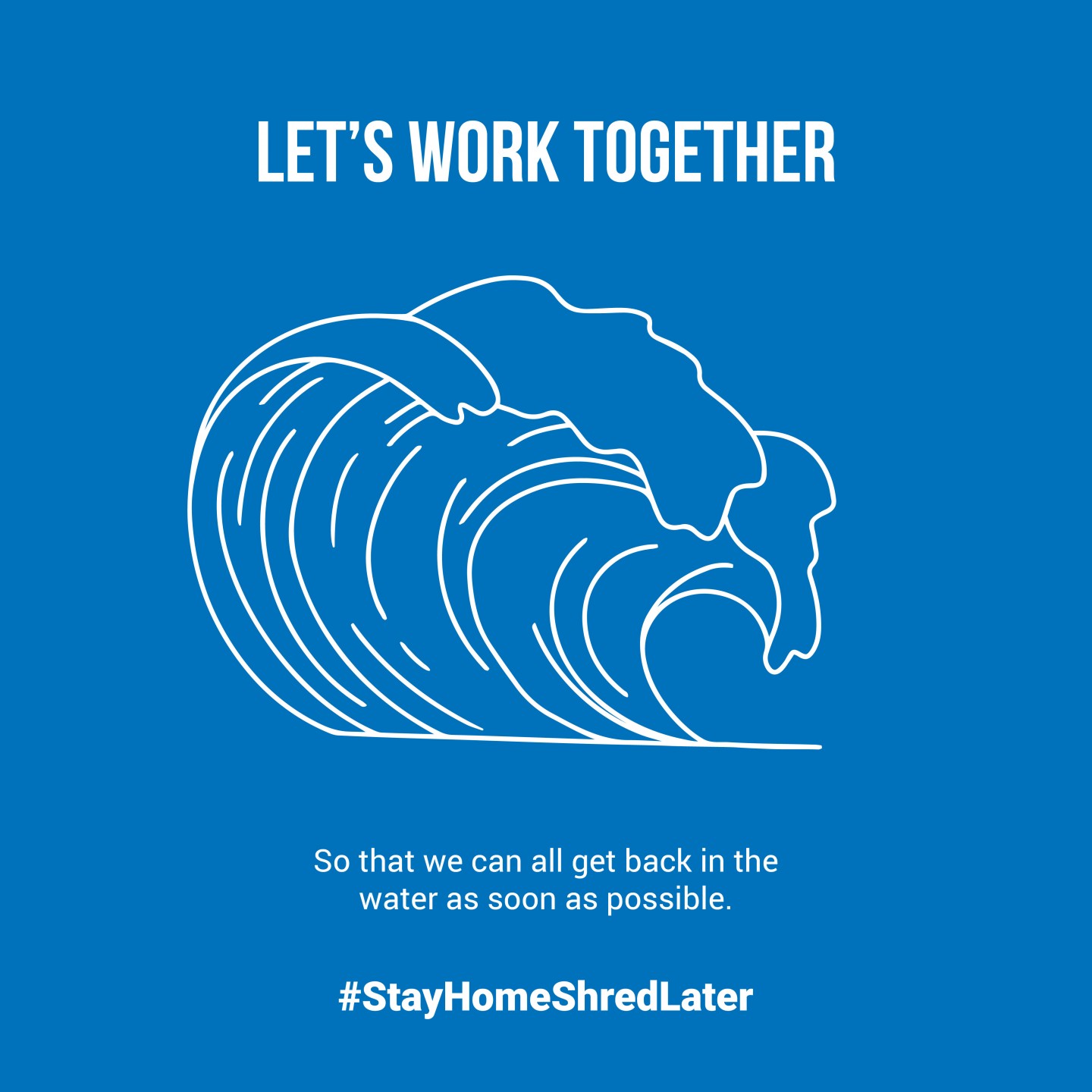 Ocean Friendly Gardens
Looking for something to do around the yard? The Ocean Friendly Gardens program (OFG) sees landscapes and streets as solutions to water pollution - and more. OFG standards use this simple approach everywhere possible: contouring landscapes for rainwater retention; creating living soil to sponge up water, filter pollution and sequester carbon; and installing climate-appropriate plants to create wildlife habitat and a sense of place. Water runoff is the #1 source of ocean pollution in urban areas, contributing to flooding and wasting water that can irrigate landscapes and replenish groundwater. OFGs apply CPR - Conservation, Permeability and Retention - to landscapes, hardscapes and streets. They allow soil to act like a sponge to help restore the helpful functions of watersheds like protecting local water supplies and preventing pollution from reaching the ocean. They also reduce flooding during storm events, pull carbon from the air and into plants and soil, and create wildlife habitat (above is a typical OFG and below is a curb cut flowing into a bio-swale). To learn more about creating an Ocean Friendly Garden in your yard check out the Ocean Friendly Gardens Site or read our Resource Guide
Upcoming Events
April Chapter Meeting, Tuesday April 21st, 7 - 8:30 PM Zoom - RSVP Here
Story of Plastic - Digital Screening TBA