Chapter Meeting – Tuesday October 20
This month we are hosting a Mix & Mingle. Learn about our upcoming openings on the executive committee - Chair and Communications, what being on the executive committee entails, and how you can get involved. This will be a casual, short meeting from 6:30 -7:30PM over Zoom. RSVP here .
The Threats of Microplastics
By James Roubal, Volunteer Coordinator
Consider this: You and the family decide to enjoy a picnic at your favorite remote beach. You stop at the convenient store for supplies that might include a plastic tub of potato salad, a cardboard box carrying sandwiches, paper plates, plastic eating utensils, and a six-pack of whatever everyone likes to drink, bound together by a plastic carrying handle. After the fun day ends, no one seems to be able to find a garbage can for the empty containers, and maybe a soiled diaper or two. Now what do you do? Unfortunately, some find the only answer is to leave it on the beach, maybe hidden behind a log or piles of sand. From there, wind and ocean currents impact where the so-called marine debris will go.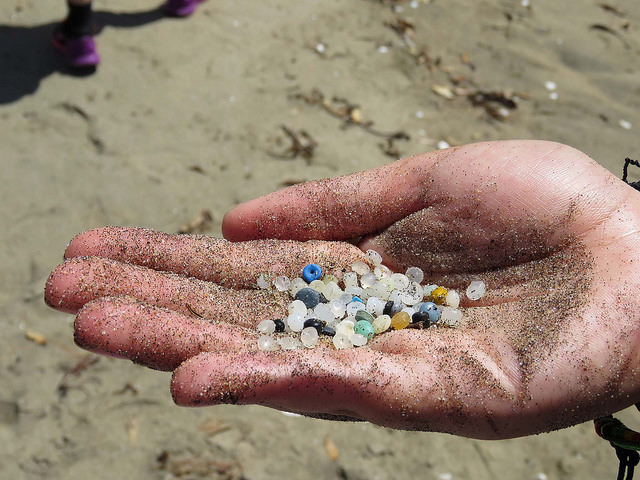 Our oceans are filled with items that don't belong there, making marine debris one of the most widespread pollution problems facing the world's oceans and waterways, reports the Marine Debris Program of the National Oceanic and Atmospheric Administration. Marine debris is defined by NOAA as any persistent solid material that is manufactured or processed and directly or indirectly, intentionally or unintentionally, disposed of or abandoned into the marine environment.
And that brings us to nurdles. Preproduction plastic pellets are called nurdles, and they are often a major contributor to marine debris. The size of nurdles are extremely small, and they can look like a handful of tiny plastic balls, a bunch of pearls, glass chips or small plastic stones. Nurdles are often discharged into the environment while being loaded into railcars at plastic manufacturing facilities, or being handled at those facilities. They then wash into storm drains and out into the open water. Nurdles and other small pieces of plastic, which contain harmful chemicals, are then eaten by fish, birds and other marine life. Because plastics take thousands of years to break down, nurdles wreak havoc for many generations to come.
You can take matters into your own hands to deal with these nurdles and leave the beach cleaner than you found it. Due to their tiny size, the sand must physically be sifted in order to remove the microplastic particles. Creating your own sand sifter is simple! All you need is duct tape, wire mesh, wire shears, a tape measure, scissors, gloves, and a sharpie. Check out the Kailua Beach Adventures website for step by step DIY instructions.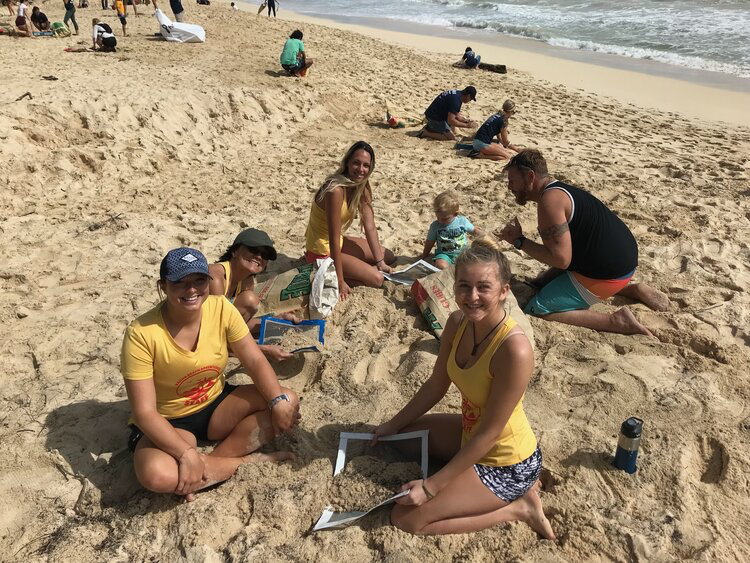 State of the Beach Report
Just this mont the Surfrider Foundation's released its 4th annual State of the Beach Report. It found that most coastal and Great Lake states need to improve shoreline management practices and increase efforts to respond to climate change impacts.
The 2020 State of the Beach Report grades 31 U.S. states, and the territory of Puerto Rico, on their policies to protect our nation's beaches from: coastal erosion, sea level rise, and poorly planned development. The results reveal 74% of coastal states are doing a mediocre to poor job of managing our nation's shorelines and preparing for future sea level rise.

In Washington State we received a B rating for the protection of our beaches and coastline.
Upcoming Events
October Chapter Meeting | Tuesday Oct. 20 | 6:30-7:30PM | RSVP
Cascadia Film Screenings | Late October / Early November
November Chapter Meeting / Elections | Tuesday Nov. 17 | 6:30 - 8 PM